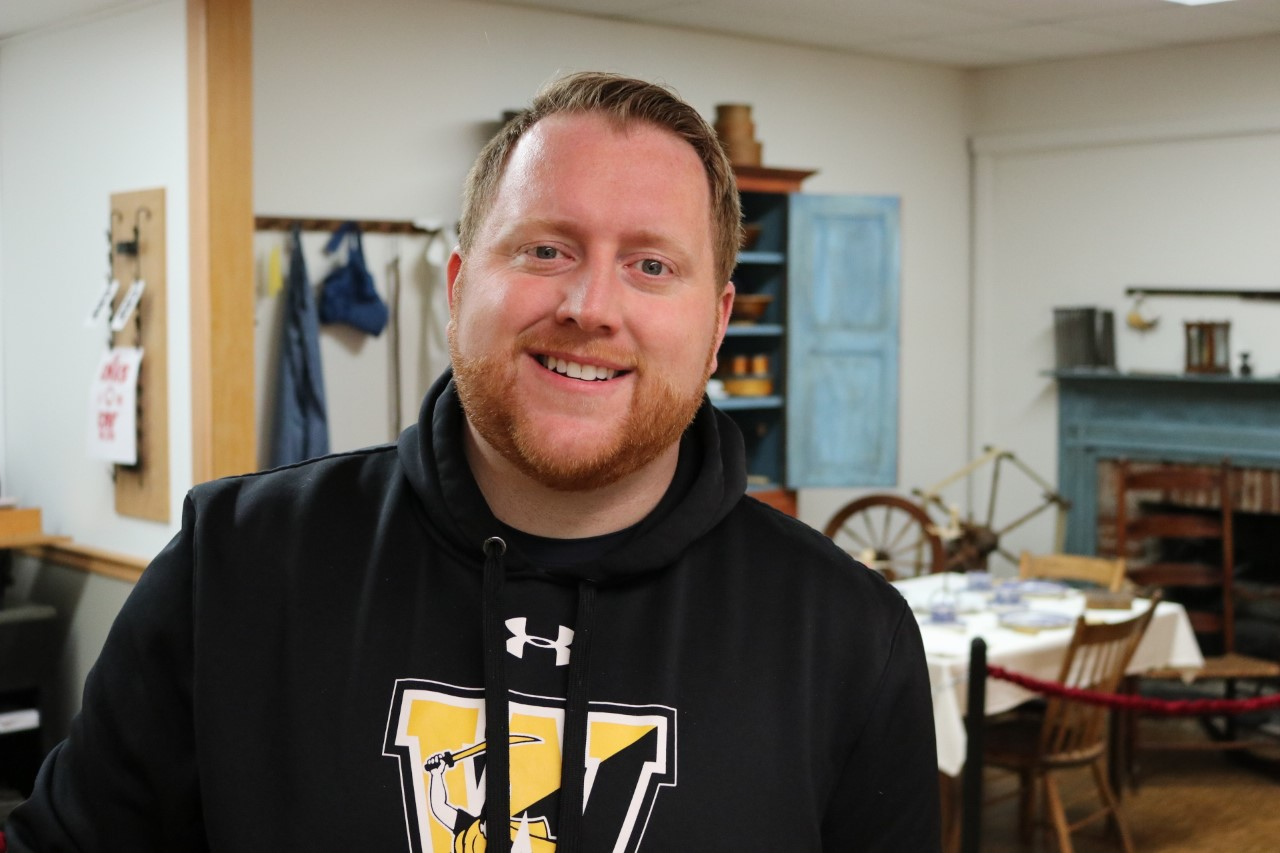 Our next alumni to be featured in our series "Where Are They Now?" is Kenny Libben, class of 2010! He is currently the curator of the Cleo Redd Fisher Museum in Loudonville, Ohio (about 30 minutes south of Wooster), where he oversees the preservation and promotion of the history and cultural heritage of the Mohican area. He is also the co-editor of Voices of Regional Museums, a newsletter for the International Council of Museums. Here is what Kenny has to say about his Wooster experience and some advice to current students:
"I actually landed my job thanks to my Independent Study, "Plant Closings and Community Crisis," because Loudonville was one of the communities that I focused on while studying the impact of deindustrialization in smaller communities vs. larger cities in the Rust Belt.  Through that process I interviewed some of the museum leaders and was encouraged to come back—eleven years later and I'm running the place.
The main piece of advice I give interns and other students is to be passionate about learning new skills and use those skills to your advantage.  For instance, while at Wooster I worked for the Instructional Technology Department working with professional image, video, and audio editing software.  Today those skills are still put to use, because I'm able to keep all of our graphic design and video production work in-house at the museum, saving money but also making myself more valuable to the organization.  Your personal skills or hobbies can help distinguish you from other applicants for the same job, so don't be afraid to mention them!"  
One last thing: The Cleo Redd Fisher Museum offers summer internships and has worked with many Wooster students in the past! If you would be interested, you can reach out to Kenny Libben or Dr. Hettinger, Dr. Shaya, or Dr. Biro-Walters for more information.