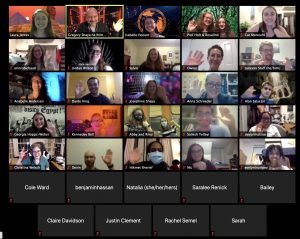 In these times of remote learning and social distancing, it takes a bit of special effort to get together as a community.
Such as Friday night, October 23, 2020, when historians and classicists, students and faculty, got together for a virtual escape room on Zoom. Thanks to Laura Jentes and Isabelle Hoover for organizing! And congratulations to Prof. Josephine Shaya and team Bananas for their successful (and winning) escape!
Stay tuned to the History-Announcements list for details on future events. And stay safe!